Posted by Mike C. in Animation, Audio, Commentary, Film, Internet, Jazz, Media, Music, Personal, Photography, Radio.
add a comment
The following is an excerpt of an end-of-year post WordPress created for MikeChimeri.com. Scroll down for my editorial.
The WordPress.com stats helper monkeys prepared a 2014 annual report for this blog.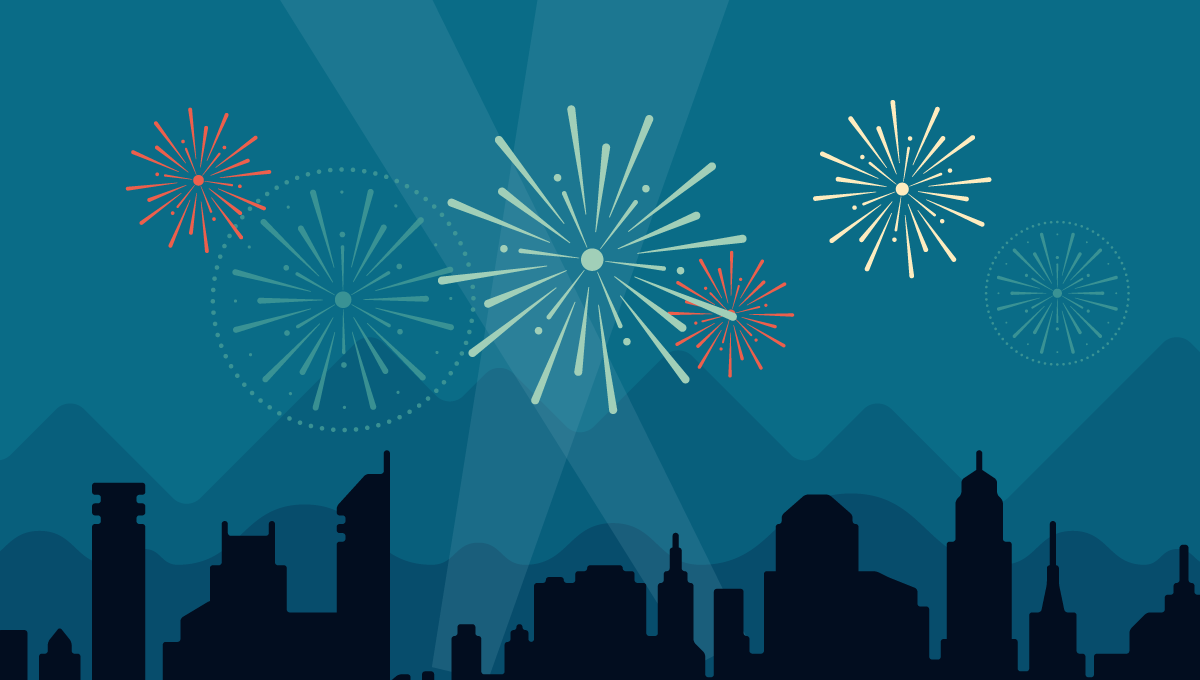 Here's an excerpt:
The concert hall at the Sydney Opera House holds 2,700 people. This blog was viewed about 9,500 times in 2014. If it were a concert at Sydney Opera House, it would take about 4 sold-out performances for that many people to see it.
Click here to see the complete report.
Despite seven more posts than last year, 2014 was more for reflecting than recapping. Only six posts recapped jazz concerts, two recapped WCWP events, and one was a recap of my day at New York Comic Con. A lot of work went into those posts, however. You can find them in the archives (screen left) for January, February, April, June, and October.
As for reflection, I reflected one year with an iPhone, one year of running with the help of the Nike Running app, ten years since my college commencement, and twenty since the infamous O.J. Simpson car chase. You can find those posts in the archives for May and June.
I always hope the best when a new year approaches and this time is no different. I hope you, the reader, I, the writer, and everyone we know have a happy, healthy, and gainful 2015.
Posted by Mike C. in Jazz, Music, Personal.
add a comment
Keyboardist Jay Rowe's 13th Smooth Jazz for Scholars is four months away. It's the third year as a two-night event, but the first year where I can only go to one night. More on that later. Jay has full details at his website:
The upcoming Smooth Jazz For Scholars concerts will be held on 4/24/15 and 4/25/15. The line-up on 4/24 is Peter White, Marion Meadows and Vincent Ingala. The line-up on 4/25 is Marc Antoine, Chieli Minucci, Nelson Rangell and Jackiem Joyner. Reserved seating is available and tickets can be purchased by sending a check or money order payable to Smooth Jazz For Scholars Inc. at P.O. Box 3723 Milford, CT. 06460. Tickets are $40 each for 1 night and $70 for both nights. Call at (203) 415-8878 for additional info and assistance if needed.
For years, I had dreamed of Peter White playing at Smooth Jazz for Scholars. The dream comes true on April 24. As for April 25, I can't make that one. The 2015 WCWP Hall of Fame Ceremony is that afternoon at LIU Post. I had feared a personal scheduling conflict would arise one year. This is the year. To those that are going that night, you're in for a great show. Let me know what Nelson's whistle song was this time. I always love them.
Friday, April 24
Peter White
Marion Meadows
Vincent Ingala
Saturday, April 25
Marc Antoine
Chieli Minucci
Nelson Rangell
Jackiem Joyner
Tickets: $40 for one night, $70 for two nights
Tickets can be purchased by check or money order payable to:
Smooth Jazz for Scholars
P.O. Box 3723
Milford, CT 06460
For more information, call: (203) 415-8878
Here are recaps of the 12th annual SJFS first night and second night.
4/28 UPDATE: Here is my recap of this year's first night.
Posted by Mike C. in Audio, Audiobooks, Baseball, Basketball, Broadway, Comedy, Commentary, Film, Health, Media, News, Personal, Politics, Radio, Sports, Theatre, TV.
add a comment
While I may have indefinitely suspended photo album picture scanning, one constant since June has been audiobooks. What I've usually done is listen to a whole chapter while working out in the morning or on my portable elliptical machine in the afternoon. I only buy nonfiction and prefer that they are read by the author. I want to hear their words in their voice, not someone else's, even if the author's delivery is subpar.
This isn't the first time I've listened to audiobooks. That goes back to a road trip with my parents and sister in January 1997, as we drove back from Florida. To show you how long ago that was, the audiobook was on cassettes. That book, The Hobbit, was the only time I've listened to fiction. It's been all nonfiction since.
Between December 1997 – when I listened to The Big Show: A Tribute to ESPN's SportsCenter – and June 2014, I would get an audiobook here and there, but I wasn't a regular buyer. I didn't exercise in the morning, either. That began in late March. It's always best to get tough tasks out of the way early because your willpower drops as the day progresses. It helps to have something interesting to listen to while you're working out, not something aggravating like politics and sports debate and discussion.
With all that in mind, I've listened to the following audiobooks, on CD or through Audible, since June:
There will be more audiobooks to come in the weeks ahead as I continue to try to keep myself in shape.